The boat trip to Flores via the Komodo Islands takes four days and three nights to spend aboard the ship. The food is simple but good and the crew is very friendly. You can sleep thanks to the loose mattresses on the whole ship, if you have not booked any of the cabins. This includes the deck, which brings spectacular nights under the stars.
The first stop is after a few hours for open water swimming from the boat. Then you drive until the next morning past lonely coasts and beautiful bays. The camera batteries should be charged so!
On the second day the ship will dock in Medang. There you can visit a local village. Here you can get a glimpse of the original Indonesian culture and then take a bath on the island's own beach. In the afternoon, explore Moyo Island, where you can climb a waterfall and take a dip in one of its leached waterholes.
The third day features highlights of climbing a mountain on Gili Laba with breathtaking views and snorkelling with mantas at their feeding sites. In the afternoon you enter the legendary Pink Beach for snorkeling and sunbathing.
After a celebration on board and the last night in a quiet bay, on the fourth day you visit the Komodo National Park with its world-famous monitors. The guided tour is informative and well prepared. Then you will set to the neighboring island of Rinca Island, which offers further opportunities to watch the lizards, monkeys and buffaloes. In the late afternoon Labuan Bajo on Flores is laid out and an unforgettable journey comes to an end.
Maybe you are interested in reading the following article: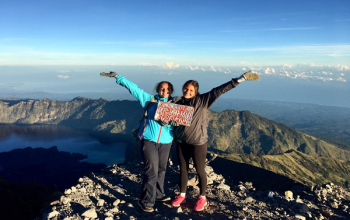 Mount Rinjani is an active vocano located on the island of Lombok in Indonesia. It is the second highest volcano in the country, standingmountain at an impressive height of 3,726 meters (12,224 feet) above sea level. Mount Rinjani and its surrounding areas form the Rinjani National Park, which is known for its breathtaking scenery and... read more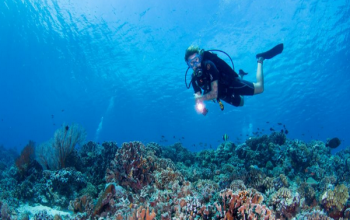 Diving in Gili Air, a small island located in Indonesia's Gili Islands, can be an incredible experience. The Gili Islands are renowned for their crystal-clear waters, diverse marine life, and beautiful coral reefs. Here's some information about diving in Gili Air: Dive Sites: Gili Air offers a variety of dive sites suitable for divers of... read more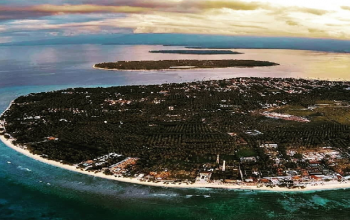 Sandy white beaches. reefs of tropical coral. enticing seas, warm. You can find all of this on the Lombok islands of Gili Trawangan and Gili. The Gili islands off the northwest coast of Lombok are undoubtedly the best location for a tropical retreat because there are no automobiles, motorbikes, or other distractions present save the... read more
Contact Us
If you have any questions, please contact us.