Checkout
Tour Detail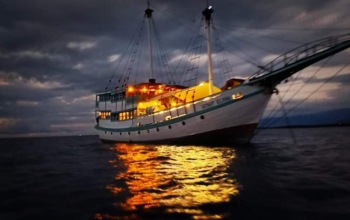 Komodo Luxury Cruise Depart Every Saturday From East Lombok To Labuan Bajo Flores
Lombok To Labuan Bajo
4 Day 3 Night

Date of Trip
Guest
Person
Price
Rp /

Pax
Total Rp
We will take you to numerous beautiful locations as part of the Komodo tour packages. Our mission is to compile the most thrilling activities and stunning locations in Flores Island and the Komodo National Park, both of which are designated as UNESCO World Heritage Sites. Trip lasting 4 days and 3 nights includes hiking, nature, wildlife, a sunset excursion, and snorkeling.
All of our tours are accompanied by our knowledgeable local tour guide, a professional captain, and crew. And for those who enjoy spending their days in the water and sleeping under the stars, a 4 day/3 night trip is one of their top choices. Our key objectives are to make all of our guests feel at home on the yacht and to interact with another family.
Just 22 Pax on The Boat
Departure Every :
Departure Time:
11.00 Am From Meeting Point Senggigi
Day 1 : Lombok Kayangan|Kenawa Island|Sleep next to Bola Islands
We all gather between 10:00 Am On Lombok. we will drive  by Bus to the harbour of East Lombok estimate time 2 hours.
Activities for this day will be snorkelling, swimming and enjoying the sunset.
Optional: you can hike the mountain on Kenawa island for a breathtaking view.
Day 2 : Whale Shark Point (Saleh Bay Sumbawa)
on the hunt for the whale sharks during snorkling.
Activities Snorkeling, swimming, Sailing and enjoying the sunset from the boat
Day 3 : komodo Park|Pink Beach|Padar Island.
Visiting the legendary Komodo dragon Park at Rinca island to Hunting Komodo by Camera
Sailing to  pink beach, for relaxing, snorkeling.
We arrived at Padar islands we will hike to watch the marvellous Views.
Sailing towards island.
Day 4 : Menjerite|Kelor Islands|Labuhan Bajo
Island hopping for snokelling, sunbathing, beach games, and overall relaxing.
We will finish the tour around 14:30 Pm in labuhan Bajo, depending on the weather conditions.
Details of Pickup:
Pick up Service from Mataram city, Senggigi and Bangsal Harbour. and if you stay in gili island, you can confirm to us about pick up service from bangsal harbour, we can wait your first boat at the morning.
Room
Cabin for 2 person And Deck Room. Enjoy your live a board moment with us.
Inclusions :
Pick up Service from Mataram city, Senggigi and Bangsal Harbour. and if you stay in gili island, you can confirm to us about pick up service from bangsal harbour, we can wait your first boat at the morning.
Shuttle bus transfer to the boat
3 Times Fresh meals a day (vegetarian options are available) with Indonesian food.
Unlimited coffee, tea and mineral water (help the environment and use a refill bottle).
Safety Equipment (Liferaft, Life Jacket, and ect)
Fresh Water & simple shower
Snorkeling gear (masker).
Enterance tiket Komodo park.
Exclusions :
Personal Needs
Flights Ticket
Dive gear
Personal Expenses
Soft Drink and beers.
Boat Facilities:
2 Rooms Luxury Cabin With Balcony (4 Pax)
2 Rooms Master Cabin (Double Bed 4 Pax)
2 Rooms Master Cabin (Twin Bed 2 Pax)
2 Rooms Share Cabin (6 Pax)
Led TV
Snorkeling Mask
AIS (Outanatic Identification)
Life Raft, Life Boat, GPS, Compas
Crews : 6– 8 Crews
Long 43,20 Meter Wide 7 Meter
Boat capacity : Just 22 Person
Things have to carry :
Swim cloth , Towel , Sun block.
Extra energy drinks , Soft drinks and snack
Camera
Added Information:
Confirmation will be received at time of booking
Not wheelchair accessible
Not recommended for travelers with back problems
Not recommended for pregnant travelers
No heart problems or other serious medical conditions
This is a group tour activity.
Group will participate.
There must be a minimum of One 1 participants for this activity.
Policy on Cancellations:
For a complete refund, you may cancel up to 24 hours before the experience.
You must cancel at least 24 hours prior to the experience's start time to
receive a complete refund.
You won't get your money back if you cancel less than 24 hours before the experience begins.
Less than 24 hours before to the experience's start time, any changes cannot be made.
Cutoffs are determined by the experience's local time.
Good weather is necessary for this encounter.
You will be given the option of an alternate date or a full refund
if it is postponed because of bad weather.
A boat trip to Komodo refers to a journey to the Komodo National Park in Indonesia, a famous tourist destination known for its stunning landscapes, diverse marine life, and the unique Komodo dragons, the world's largest lizard species. Here's some information about planning a boat trip to Komodo:
Location: Komodo National Park is located in the Lesser Sunda Islands of Indonesia, between the islands of Sumbawa and Flores.
Getting there: Most visitors to Komodo start their journey by flying to Bali, Indonesia. From Bali, to Lombok you can take a fast boat to Gili island then you will get a boat to start your adventure to Komodo dragons.
Boat Tours: To explore the national park and its various islands and dive sites, you'll need to book a boat tour. These tours come in various forms, from day trips to multi-day excursions. You can choose from shared tours with other travelers or private charters.
Activities: During your boat trip to Komodo, you can enjoy activities such as:
Diving and Snorkeling: The park is famous for its pristine underwater world, with vibrant coral reefs and diverse marine species.
Trekking: Guided treks on Komodo Island and Rinca Island offer a chance to see the famous Komodo dragons in their natural habitat.
Beach Visits: Many islands within the park have beautiful beaches for relaxation and swimming.
Sunset Views: Enjoy stunning sunsets from the boat or on one of the park's viewpoints.
Safety: Ensure that the tour operator you choose is reputable and follows safety guidelines, especially for activities involving wildlife and water sports.
Permits: You'll need to obtain a permit to enter the Komodo National Park, and this is typically arranged by your tour operator.
Best Time to Visit: The dry season, from April to December, is the best time to visit Komodo. The seas are calmer for diving and snorkeling during this period, and wildlife is more active.
Wildlife: Apart from Komodo dragons, the national park is home to various other species of reptiles, birds, and marine life. Be sure to follow the guidance of your guides to ensure your safety around the wildlife.
Environmental Responsibility: Respect the natural environment by not littering, not touching or feeding wildlife, and following guidelines for responsible tourism.
Accommodation: Some boat tours also include accommodation on board.
Maybe you are interested...
Secret Island Gili Nanggu
1 Day Trips
Rp 3.555.000 / Pax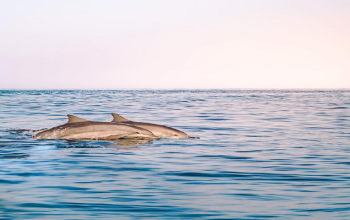 Gili Islands
1 Day Trips
Contact us
Gili Islands
1 Day Trips
Contact us
Contact Us
If you have any questions, please contact us.