Checkout
Tour Detail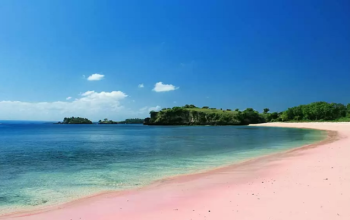 Pink Beach Lombok Tour
Lombok
1 Day Trips

Date of Trip
Guest
Person
Price
Rp /

Pax
Total Rp
We have compiled this Lombok Pink Beach tour package for those of you who only have a short time and happen to be on Lombok Island.  With a trip duration of up to 12 hours, you can spend one day of your time exploring one of the favorite tourist destinations on Lombok Island.What are you waiting for? Learn the full details below and contact us for reservations.
Itenerary
08:00 You will be pick up at your hotel in Bangsal, Teluk Nara, Senggigi, or Mataram City.
08.30 The journey continues by land to Tanjung Luar Harbor, East Lombok, where the crossing docks at Pink Beach Lombok.
10.30 Arrive at Tanjung Luar Harbor; our guide will direct you to prepare equipment, especially snorkeling equipment, and then together get on the boat.
11.00 Arrive at Segui Beach, commonly called Pink Beach 2, and enjoy its natural beauty while taking pictures.
12.00 Heading to Pink Beach, Lombok, or its original name, Tangsi Beach Then you can enjoy its natural beauty and climb to the top of a small hill on this beach.
14.00 To Gili Petelu, then snorkeling to enjoy the beauty of the underwater world of Gili Petelu.
15.30 Pasir Island is an island that sinks at high tide and appears on the surface at low tide.
16.30 back to Tanjung Luar Harbor
17.00 Arrive at Tanjung Luar Harbor, rinse off, and then drive back to your hotel in Mataram City or Senggigi Area.
19.00 approximate arrival in Mataram City or Senggigi Program completed*The itinerary above is flexible; our guide will help you create a more optimal and enjoyable vacation.
Inclusions :
Bottled water
Entrance Ticket
Air-conditioned vehicle.
Private transportation
Exclusions :
Personal Needs
Tips for the crew
Participants :
There must be a minimum of Two participants for this activity.
Start Time
08:00 Am
Details of pickup :
We will pick Up you from|To your Place on Senggigi, Mataram and
Bangsal Areas. Please write down your Area.
Added Information:
Confirmation will be received at time of booking
Not wheelchair accessible
Not recommended for travelers with back problems
Not recommended for pregnant travelers
No heart problems or other serious medical conditions
Travelers should have a moderate physical fitness level
This is a private tour activity.
Only your group will participate.
there must be a minimum of four 2 participants for this activity.
Policy on Cancellations:
For a complete refund, you may cancel up to 24 hours before the experience.
You must cancel at least 24 hours prior to the experience's start time to
receive a complete refund.
You won't get your money back if you cancel less than 24 hours before the experience begins.
Less than 24 hours before to the experience's start time, any changes cannot be made.
Cutoffs are determined by the experience's local time.
Good weather is necessary for this encounter.
You will be given the option of an alternate date or a full refund
if it is postponed because of bad weather.
Pink Beach, also known as Pantai Pink or Tangsi Beach, is a stunning and unique beach located on the island of Lombok in Indonesia. What sets Pink Beach apart is its distinctive pink-colored sand, which is a result of the combination of white sand and red coral fragments. Here's some information about Pink Beach:
Pink Sand: The pink hue of the sand is caused by the presence of tiny red coral particles that mix with the white sand. This natural phenomenon gives the beach its unique and vibrant appearance.
Location: Pink Beach is located on the eastern coast of Lombok, near a village called Sekaroh. It's part of the East Lombok Regency.
Accessibility: The beach is accessible by land and sea. Visitors can reach Pink Beach by taking a boat ride from nearby ports or by driving to the location and then making a short hike to the beach.
Natural Beauty: Aside from the pink sand, Pink Beach offers clear turquoise waters, making it an excellent spot for swimming, snorkeling, and sunbathing. The marine life around the beach is diverse, making it a popular destination for snorkelers and divers.
Snorkeling and Diving: The waters around Pink Beach are rich in marine biodiversity, with colorful coral reefs and a variety of fish species. Snorkeling and diving tours are often organized to explore the underwater world.
Relaxation: Pink Beach is known for its serene and tranquil atmosphere. It's a great place to unwind, relax, and enjoy the natural beauty of the surroundings.
Beach Activities: In addition to snorkeling and swimming, you can enjoy beach activities such as beach volleyball, sunbathing, and exploring the coastline.
Tourism and Conservation: Pink Beach has gained popularity among tourists, so it's important to practice responsible tourism to preserve the environment and minimize your impact. Respect local guidelines, avoid disturbing marine life, and pick up any trash you may have.
Weather: The weather in the region can vary, so it's a good idea to check the weather forecast before planning your visit. Make sure to bring appropriate sun protection and clothing.
Local Culture: While visiting Pink Beach, you'll have the opportunity to experience the local culture of Lombok. Engage with the friendly locals, try local dishes, and learn about the traditions of the area.
Accessibility: The beach can be reached by various means, including private transportation, motorbike, or organized tours. The roads leading to the beach can be bumpy, so be prepared for some uneven terrain.
Maybe you are interested...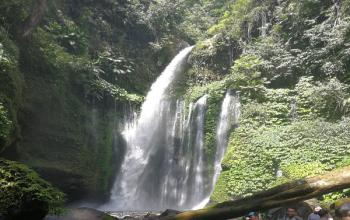 Lombok
1 Day Trips
Rp 679.000 / Pax
Gili Islands
1 Day Trips
Rp 755.000 / Pax
Labuan Bajo To Lombok
4 Day 3 Night
*Start Rp 2.800.000 / Pax

Contact Us
If you have any questions, please contact us.