Gili islands
Choose Category
Choose Destination
Choose Duration
1000+
all of our customers were satisfied with our services and will utilize us again.
Best cost
Your Holiday
24-hour
customer service online
No hassle
For Bookings
Tour Agency Is your travel organizer that has been established since 2012, and we try to provide the best in our service to customers, We prioritize safety, professionalism and guest satisfaction in all of our services.
Our Mission
objective is to provide quick, good, professional, and knowledgeable service to maximize client satisfaction. The business provides all of its employees with ongoing, sustained training and education in order to achieve this purpose. In fact, improving human resources is the key to improving service quality.
Our Vision
Makes sure that every customer is satisfied by offering convenience and safety at a reasonable price all for your convenience.
New Tour
VARIOUS TOURIST DESTINATION
Leonie G
Austria
RATING 5/5
I Booked the 4D 3Night boat Trips to komodo and it was the highlight of my trip so far. We visited some beautiful island and beaches and i Made some really good friends along the way. without agency i wouldnt have been be able to join the tour they were super helpful and making sure i can get a space on the tour and made sure i get to the right place at the right time for the pick up. I Will book all my other planned tours with this agency and 100% trust them ! :)
Daniel
Skotland
RATING 5/5
we booked a wonderful day with jelo gilis expert last week, it's amazing best travel on gili islands, we had the best day, he was flexible, friendlyand genuineto make sure we had the best possible experience
Shane M
Australia
RATING 5/5
Tours and boat bookings Best honest agent for tours and fast boat bookings. Used many times always perfect and on time with great communication!
Rindra Rakotomamonjy
france
RATING 5/5
Étant à Gili Air, j'ai fait un tour de snorkeling vers Gili Meno et Gili Trawangan pendant environ 4h avec un groupe d'une vingtaine de personnes. Nous avons vu les statues sous l'eau, des tortues et des poissons. Le matériel (masque, tuba et palmes) est fourni. J'ai beaucoup apprécié et recommande vivement.
Anahe Brahelo
france
RATING 5/5
He helped myself and my friend book boat tickets to our respective destinations. He then helped me find a cheap accommodation on Gili Air, walked me across the island to find a dive shop and even checked on me to make sure I was doing alright the day after he helped me. I can not recommend him highly enough.
Blog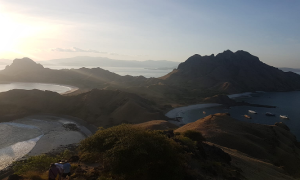 Padar Island is a popular tourist destination located near Labuan Bajo, a small fishing town in the western part of the Indonesian island of Flores. Labuan Bajo serves as the gateway to the famous Komodo National Park, which includes Padar... read more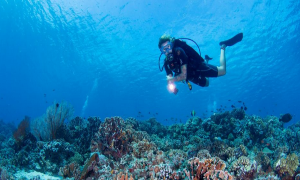 Diving in Gili Air, a small island located in Indonesia's Gili Islands, can be an incredible experience. The Gili Islands are renowned for their crystal-clear waters, diverse marine life, and beautiful coral reefs. Here's some information about diving in Gili... read more
Our Partner
We have relations with other companies to provide your Holiday
Contact Us
If you have any questions, please contact us.