-
Choose Category
Choose Destination
Choose Duration
1000+
all of our customers were satisfied with our services and will utilize us again.
Best cost
Your Holiday
24-hour
customer service online
No hassle
For Bookings
About Us
Jelo Gilis Travel Agency is a business that provides various services related to travel and tourism. These agencies help individuals and groups plan and organize their trips, making travel arrangements, arranging transportation, and offering various other services to ensure a smooth and enjoyable travel experience. Travel agencies can cater to different types of travel, such as leisure vacations, group tours, adventure travel, and more.
Here are some of the services that Our Travel Agencies typically offer:
Cruise Bookings: Our agencies specialize in booking cruises, helping other travelers choose the right cruise line, ship, and itinerary.
Transportation: We can arrange transportation within the destination, such as airport transfers, Car rentals, and Fasboat tickets, (Bali And Lombok Area)
Tour Packages: Our travel agencies often offer pre-packaged tour itineraries that include various activities and sightseeing opportunities. These can be tailored to different interests and travel styles.
Visa and Documentation Assistance: For international travel, agencies can guide you through the process of obtaining visas and required travel documents.
Guided Tours: Our agencies organize guided tours with experienced guides who provide information and insights about the destination.
Customized Travel Planning: Our agencies offer personalized travel planning services, where they create a tailored itinerary based on your preferences and interests.
Travel Advice: Our travel agencies can offer advice and recommendations about destinations, activities, local customs, and more.
Emergency Support: Our reputable travel agencies often provide 24/7 customer support in case of emergencies or unexpected issues during your trip.
Our Tour Agency Is has been established since 2012, and we try to provide the best in our service to customers, We prioritize safety, professionalism and guest satisfaction in all of our services.
Our Mission
objective is to provide quick, good, professional, and knowledgeable service to maximize client satisfaction. The business provides all of its employees with ongoing, sustained training and education in order to achieve this purpose. In fact, improving human resources is the key to improving service quality.
Our Vision
Makes sure that every customer is satisfied by offering convenience and safety at a reasonable price all for your convenience.
Preferred Tourism Destination
Check out the Best-Selling and Most Affordable Tour Packages in the Golden Triangle of Bali, Lombok, and Labuan Bajo tourism here!
Mike MacCully
RATING 5/5
Good evening! I just wanted to send you an email to say thank you for your help with the boat from Gili to Bali. The Gili geteway boat was a great experience! They were very organized and the ride was very comfortable. On the Bali side they quickly got our luggage off the boat and we had a private car to our Villa. Thanks again for all your help and happy new year! Mike and Beth
Leonie G
Austria
RATING 5/5
I Booked the 4D 3Night boat Trips to komodo and it was the highlight of my trip so far. We visited some beautiful island and beaches and i Made some really good friends along the way. without agency i wouldnt have been be able to join the tour they were super helpful and making sure i can get a space on the tour and made sure i get to the right place at the right time for the pick up. I Will book all my other planned tours with this agency and 100% trust them ! :)
Daniel
Skotland
RATING 5/5
we booked a wonderful day with jelo gilis expert last week, it's amazing best travel on gili islands, we had the best day, he was flexible, friendlyand genuineto make sure we had the best possible experience
Shane M
Australia
RATING 5/5
Tours and boat bookings Best honest agent for tours and fast boat bookings. Used many times always perfect and on time with great communication!
Rindra Rakotomamonjy
france
RATING 5/5
Étant à Gili Air, j'ai fait un tour de snorkeling vers Gili Meno et Gili Trawangan pendant environ 4h avec un groupe d'une vingtaine de personnes. Nous avons vu les statues sous l'eau, des tortues et des poissons. Le matériel (masque, tuba et palmes) est fourni. J'ai beaucoup apprécié et recommande vivement.
Fastboat | Private Car
Fastboat | Private Car
Blog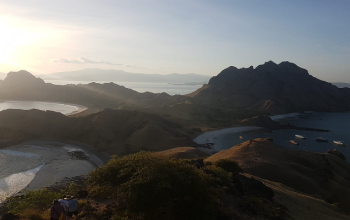 Padar Island is a popular tourist destination located near Labuan Bajo, a small fishing town in the western part of the Indonesian island of Flores. Labuan Bajo serves as the gateway to the famous Komodo National Park, which includes Padar Island, Komodo Island, and Rinca Island. Padar Island is known for its stunning landscapes and... read more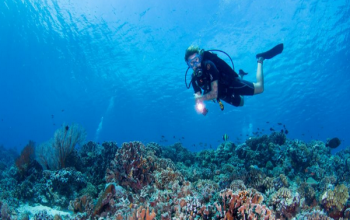 Diving in Gili Air, a small island located in Indonesia's Gili Islands, can be an incredible experience. The Gili Islands are renowned for their crystal-clear waters, diverse marine life, and beautiful coral reefs. Here's some information about diving in Gili Air: Dive Sites: Gili Air offers a variety of dive sites suitable for divers of... read more
Our Partner
We have relations with other companies to provide your Holiday
Contact Us
If you have any questions, please contact us.